1,066 days, 1,617 entries ...
Newsticker, link list, time machine: HOLO.mg/stream logs emerging trajectories in art, science, technology, and culture––every day
AI art and biohacks that ponder post-humanism, CGI fever dreams that (further) distort reality, software that speaks truth to power: HOLO Readers enjoy full access to our weird and wonderful discoveries at the nexus of art, science, technology, and culture. Join us and support indie publishing in the process.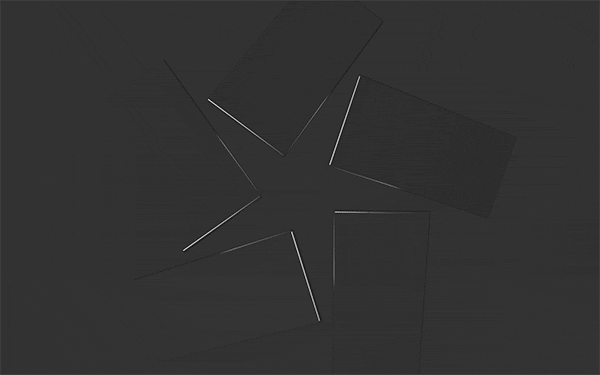 "Chronos/Synthesis," a solo show by Canadian artist Oliver Pauk, opens at Toronto's J Spot Gallery. For the window gallery show, Pauk presents an array of 3D printed, CNC milled, and hand carved sculptures alongside video and AR works. The selection underscores two driving interests: rendering pure digital form, and his efforts "to replicate the patterns and aesthetics of automated, computerized processes" in more traditional mediums (image: Object #90, 2017).
"I'm worried. I could see people signing away contracts right now that could have really detrimental impacts on their future ability to make work as themselves."
After exploring "Water" in a major 2019-20 exhibition, the Queensland Gallery of Modern Art (GOMA) opens "Air," a showcase with more than 30 artists including Dora Budor, Nancy Holt, and Katie Paterson that explore the cultural, ecological, and political dimensions of Earth's atmosphere. "Air" is anchored by Tomás Saraceno's Drift: A cosmic web of thermodynamic rhythms (2022, image), a new commission that suspends 13 partially mirrored spheres in GOMA's central atrium space.
"I needed to train myself to cry in order to continue feeding those tiny marine ecosystems."
OUT NOW:
Jonas Lund
By Opening This Book
An edition of 100 sealed books, each key to a unique web experience. By opening the book, readers agree to contractual terms that, much like the often ignored internet fineprint, remain the
Swedish artist
's secret.
"We can keep suppressing the wages of Uber drivers—keep them below the cost of living—because they can always supplement by renting out their apartment on Airbnb."
"ON AIR: The Sound of the Material in the Art of the 1950s to 1970s," an exhibition excavating the pre-history of contemporary sound art, opens at Kaiser Wilhelm Museum in Krefeld, Germany. Assemblies, experiments, and media by Joseph Beuys, Bruce Nauman, David Tudor, and co-presenter Museum Tinguely's namesake Jean Tinguley, demonstrate how "sounds, tones, noises, signals, and voices became 'substantial' sculptural material" in the second half of the 20th century.
"She represents us—an idealized us—with all of our body dysmorphia and best and worst qualities, warts and all. That's who we are as consumerists, which is filled with those contradictions."
A project of Wm (Bill) Perry, "LOST & FOUND Telidon art of the early '80s," opens at Toronto's Cameron House. Presenting limited edition prints of videotex art made on Telidon (1978-85, Canada's precursor to the world wide web), Perry resurfaces both an overlooked early digital art movement—predating net.art by a decade—and the burgeoning creative networks that founded Canada's first media and electronic art-focused artist run centres (image: Robin Collyer Cameraman, 1981).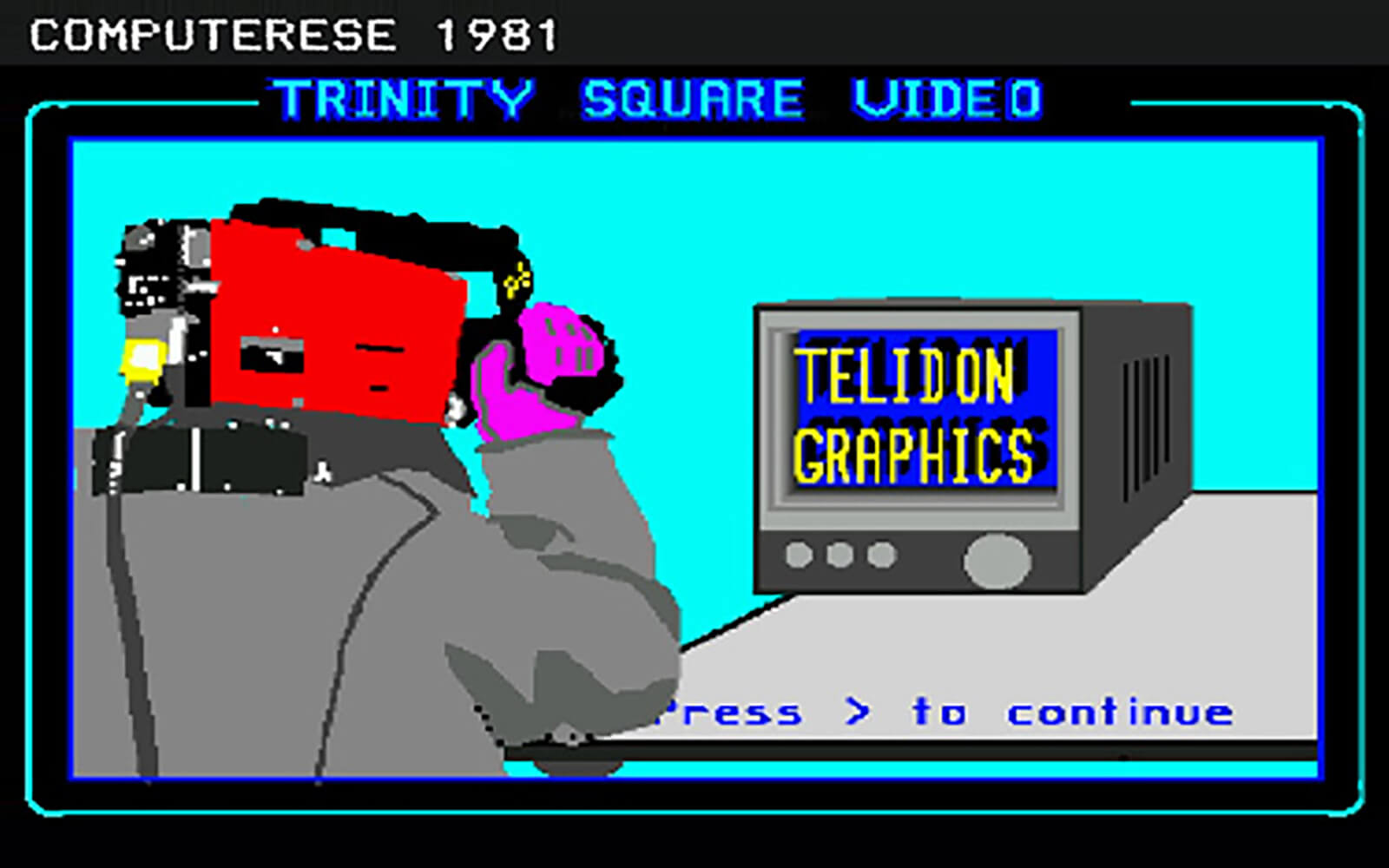 OUT NOW:
Sofian Audry
Art in the Age of Machine Learning
A critical examination (and historical positioning) of the use of machine learning across art and new media
"It's in our DNA to acquire paintings when the paint is still drying—acquire contemporary art when it is contemporary. That continues here: we're exploring what work a museum can do in the blockchain space right now."
"The problem is that, unlike the moon or Mars, we have no idea how to get there—and that's a challenge that engineering fixes cannot solve."
American software artist Everest Pipkin releases The Barnacle Goose Experiment, an "abiogenesis body horror idle clicker" where you play as researcher Dr. Evergreen G. Branca locked in a biodome and tasked with generating a working world with objects, music, and living things out of her own body. The browser game is inspired by the medieval barnacle goose myth that had people, then unaware of bird migration patterns, believe that geese emerge fully-formed from barnacles.
"A premature extinction event occurs before we've flooded the universe with 'value.' We, then, shouldn't spend money on global poverty: those resources should instead go to ensuring that we realize our 'longterm potential.'"