Scientists are currently embroiled in a debate about whether trees have the potential to be immortal or not. Countering the optimism of a study published earlier this year that conducted genetic analysis of robust 600-year-old ginkos, biologist Sergi Munné-Bosch argues there are limits to the regeneration of plant physiology. He also underscores a temporal conundrum: how do scientists that measure their lifespan in decades rigorously study subjects that can live for centuries and even millenia?
Welcome to HOLO 2.5, the new digital arm of HOLO magazine! We don't think it's odd to be celebrating an in-between issue as HOLO is all about interstices: first between disciplines, now between mediums. Please take a look around; for more details on our new online home read the welcome note, linked below.
"What distinguishes workmanship, crafts, and making from industry is uncertainty. There's a 'risk' in the process that resolves between the maker's discernment and dexterity."
OUT NOW:
Golan Levin & Tega Brain
Code as Creative Medium
A deep resource for teachers focused on the expressive potential of code, loaded with syllabi suggestions, road-tested assignemnts, and interviews with leading educators.
DOSSIER:
"It's important to move away from the idea of energy as a metaphor 'tinged with virtue' and towards a concept of energy as a 'scientific entity' with a material imprint. This, I would argue, is where artists come in."
Inspired by how SCOBY (symbiotic culture of bacteria and yeast) is used to ferment kombucha, MIT and Imperial College London researchers have produced several proof of concept living materials. Drawing on the flexibility of lab-grown yeast, Timothy Lu (MIT) and Tom Ellis (Imperial College) have produced microbe cultures that detect environmental pollutants, and glow in the dark when exposed to certain hues of light. "We foresee a future where diverse materials could be grown at home or in local production facilities, using biology rather than resource-intensive centralized manufacturing," says Lu.
"What you're offering by [encoding digital data as DNA] inside the cell is the machinery the cell has to protect its DNA."
"I find virtual studio visits most successful when I get a tour of artists' hard drives—having their desktop appear on my own creates an interesting new form of shared space."
With "Alchemical," New York's bitforms gallery opens a collaborative exhibition by artist Casey Reas and composer Jan St. Werner (of Mouse on Mars fame) that explores machine learning techniques as image-making instruments. Mobilizing generative adversarial networks (GAN) trained on feature films, Reas produced Untitled Film Stills, a haunting series of prints, alongside five experimental films, part of Compressed Cinema, for which Werner composed "sentient" electroacoustic sounds.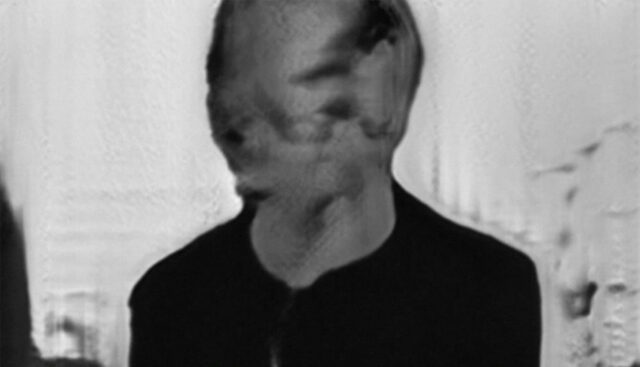 OUT NOW:
Nicolas Nova & Anaïs Boch
Dr. Smartphone
An ethnography of mobile phone repair shops drawing connections across anthropology, science and technology studies, and design.
"For me, the striking thing about so many of these images of rioters in the Capitol is that what they're doing–all of them–is creating content for social media. At least in their minds, the true seat of power is not actually in that building. It's online."
Digital artist and ASCII aficionado Andreas Gysin (of Gysin & Vanetti fame) releases a browser-based live-coding "playground" that allows you to render stunning imagery with text. A self-professed exercise in extreme reduction, the tool comes with ~40 examples and demos, a live-code editor, a manual, and many text- and ASCII-art related resources. "It is born from the joy and pleasure ASCII and text-based art can give," writes Gysin. "It is a homage to all the artists, poets and designers which used and use text as their medium."
"The police must be given the tools to bring criminals to justice … especially in very serious cases where lives are at stake, it is not reasonable for us to say that certain classes of data should be out of reach of the police."
Sophie Haigney profiles interactive experience wunderkinds teamLab, with a particular focus on the ascendent studio's scale, organization, and business model. As per other recent analysis equating swarming crowds, long queues, and ticket sales (strike that: ticketed experiences!) with the democratization of the museum/art world, the burgeoning collective catalyze timely conversations about life after the auteur and the rarified viewer, and the fine line between immersion and spectacle.
OUT NOW:
Dan of Earth
EQUIVOCATOR
A "zero-player adventure" noise release on an
Atari 2600
game cartridge where two characters bumble around a 5×8
Game of Life
implementation to generate a harsh evolving soundscape.