"I was front row to a fungal safari. There were invisible exchanges—infestations—happening without my knowledge or consent."
Want to dig deeper into disciplinary interstices and entangled knowledge? Join an international community of artists, designers, cultural workers, and educators by becoming a HOLO Reader. You'll receive the annual print edition and get full access to everything we publish online for a year.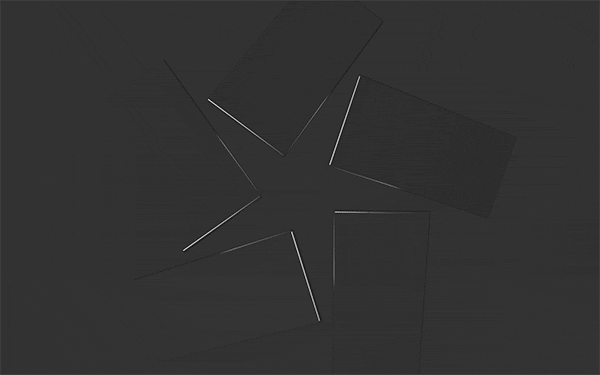 "We refer to these attacks as typographic attacks. They're far from simply an academic concern."
DOSSIER:
"When one of our clients manages to sell their first work or discover that their work in another medium is financially viable after years of stress and confusion, that motivates us to keep going."
After months of lockdown, Basel's HeK reopens with "Shaping the Invisible World – Digital Cartography as an Instrument of Knowledge." Curated by Boris Magrini and Christine Schranz, the show unfolds "spectacular panoramas and virtual scenarios" that reveal how digital technologies affect our understanding of the world. Works by James Bridle, Lukács & Broersen (image: Forest on Location, 2018), Trevor Paglen, and Fei Jun, for example, subvert contemporary cartographic practices to ask pressing questions about privacy, authorship, economic interests, and data aggregation.
OUT NOW:
Whitney Phillips & Ryan M. Milner
You Are Here
A post-truth roadmap for navigating the strange terrain of "polarized speech, conspiracy theories, and our polluted media landscape."
"We hope this will accelerate the transition towards more durable and repairable product design … it is crucial, both in terms of environmental and consumer protection, to be able to repair and keep devices for as long as possible."
"In times of pandemics, NFTs and cryptocurrencies are as much about buying certainty as they are about buying assets. They allow you to be hopeful about the future while being pessimistic about the present."
In the latest instalment of Whitney Museum's "Sunrise/Sunset" series of website interventions, LaTurbo Avedon's Morning Mirror / Evening Mirror takes over whitney.org for 30 seconds twice a day. Avedon, who only works as a digital avatar, created fourteen videos depicting digital flythroughs of a 3D apartment within the frame of a virtual mirror overlay. "The mirror functions as both a surface for reflection and a window into a different world," writes the artist, "showing nature flourishing across living rooms as well as green screens and stage lights consuming the home studio."
It's refreshing to read commentary outside the "this will catch on/fizzle out" VR binary, or that dotes on headset sales figures, so this survey by Filippo Lorenzin is appreciated. For Hyperallergic, the Italian curator provides a very Italian reading of the pre-history of the medium: relative to linear perspective. Bypassing William Gibson and more or less igoring Palmer Luckey, Lorenzin goes way back—Brunelleschi 15th century back—connecting VR to "a point of no return for Western art" and later 360-degree paintings in considering the production and consumption of 3D space.
"It crackles with the realities of living in an era that has sounded the death knell for our commonly held belief that one can meaningfully distinguish between nature and humanity. Our world is too much changed for nature to be preserved simply by leaving it alone."
OUT NOW:
Rebecca Morgan Frank
Oh You Robot Saints!
A poetry volume that "sings the lines between machines and the divine" by elegizing a menagerie of early automata including octobots, an eighteenth-century digesting duck, medieval mechanical virgins, and robot priests
"People don't associate softness with programming languages and I think that the p5.js community and the language itself actually shows that that kind of [love ethic] is possible."
With the help of an ultra-precise X-ray microscope, a German-Polish research team successfully recorded the world's first video of a space-time crystal. An enigmatic state of matter confirmed to exist only recently, this micrometer-sized specimen was created using magnon quasiparticles at room temperature—another first. The video reveals the atomic oscillations known as 'ticking' associated with time crystals as their structures repeat in space and time. "We were able to show that such crystals are much more robust and widespread than first thought," states Pawel Gruszecki of the Adam Mickiewicz University in Poland. "The potential for communication, radar, or imaging technology is huge," adds Joachim Gräfe of the Max Planck Institute for Intelligent Systems in Germany.
"These new marketplaces are fatally flawed. The leveraging of an artist or artwork into a speculative investment scheme is underpinned by neoliberal techno-politics."