"We have all taken photos like these—bad lighting, out of focus, glaring flash, poor composition. You know, MySpace."
Want to dig deeper into disciplinary interstices and entangled knowledge? Join an international community of artists, designers, cultural workers, and educators by becoming a HOLO Reader. You'll receive the annual print edition and get full access to everything we publish online for a year.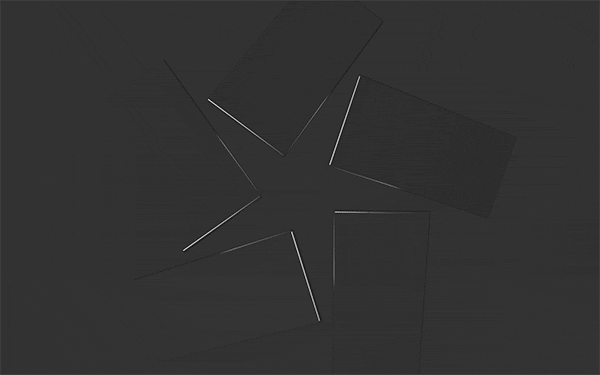 A physical articulation of invisible data flows, Mario Santamaría's Unfixed Infrastructures and Rabbit Holes (2020) opens at Aksioma, Ljubljana. The Spanish media artist programmed a "rabbit hole" network to cycle signals through different geolocations, seeking the maximum possible route allowed by network protocols. The delay—a measure of the materiality of digital time—is visualised by two screens video-streaming a Foucault pendulum, one connected to the gallery WiFi, the other to the "rabbit hole" network.
"We already live in a society which is very heavily gendered and very visually gendered. What these technologies are doing is making those decisions a lot more efficient, a lot more automatic, and a lot more difficult to challenge."
"Unmanned aircraft were seen as popular because U.S. soldiers didn't have to go to the battlefield. But what about the casualties in the countries that were attacked by our drones?" American artist Sam Durant asks in a wide-ranging interview about his new public artwork Untitled (drone). "The idea was to bring this conversation home to America." Originally conceived in 2016, Durant's life-sized fiberglass sculpture of a Predator drone will be installed atop a 25-foot-tall pole on New York's High Line in May.
"That's never felt good to me, having to live in San Francisco and see the physical manifestation of capitalism's inequality engine in geographical form. And today, with the pandemic and the economic crisis, the number of tents has exploded around here."
OUT NOW:
Back Office 4
Go With the Flow
"Using steganography, I have hidden the whole essay inside the JPEG. Yes, you're looking at a conceptual artwork that is currently explaining itself to you."
Artists Ben Rubin and Brian House's "Terminal Moraine" opens at Brooklyn Botanical Gardens. Taking a meta-historical approach, its lone eponymous work models the local impact of the Laurentide ice sheet. Approximately 18,000 years ago, the 600 metre wall of ice flowed down the Hudson Valley and shaped the landscape—Rubin and House simulate the glacial retreat and forest growth that followed. In their sonification "cells expand and branch while crystalline structures gradually break apart," helping listeners contemplate the deep time of history.
"This is a time not only to ask how to resurface differently, but to ask what foundations to urgently sink—to recognise that it's not enough to abandon, but that we have a role to abolish normal devices."
A collaboration between sound designer Yuri Suzuki and musical artist and composer Miyu Hosoi, Crowd Cloud is unveiled at Haneda Airport, Japan. The site-specific installation distils the vowels of the Japanese language, sung by Hosoi, creating a unique composition that emanates from a choir of dozens of standing horns that converse with each other like people. Crowd Cloud is part of the Paola Antonelli-curated "Culture Gate" exhibition that sees artists offer fresh interpretations of Japan's diverse culture in airports across the country.
"Myths unfold in real-time alongside critical 'reveals,' unveilings, and clarifications. Cultural gaps between the humanities and the sciences expand even as artists and interdisciplinary practitioners work to collapse them."
With "Take Me to Another World," the first-ever Charlotte Johannesson retrospective opens at Museo Nacional Centro de Arte Reina Sofía, Madrid. Named after a computer graphic the Swedish artist created in the 1980s, the survey traces 60 years of Johannesson's image-making between craft and technology. A textile artist who turned to computer programming (in 1978, the autodidact swapped her loom for an Apple II Plus), Johannesson's political tapestries are inwoven with 1960s counterculture, punk, and feminism.
"I see artists erasing their own URLs from Twitter bios and replacing them with links to cryptoart platform pages, and turning their Twitter feeds into very noisy adverts for platforms, talking about bids, drops, sales."
A reimagination of Hieronymus Bosch's iconic triptych for the digital age, Carla Gannis' The Garden of Emoji Delights opens at Stockholm's Fotografiska. In her 2014 collage, the American artist explores how Bosch's visual world from 500 years ago matches our emoji dictionary, circa now. "There is humour, darkness, and absurdity," state the curators. "Earthly, cosmological, and technological conditions are combined," revealing ideologies and social constructs that have remained unchanged for centuries.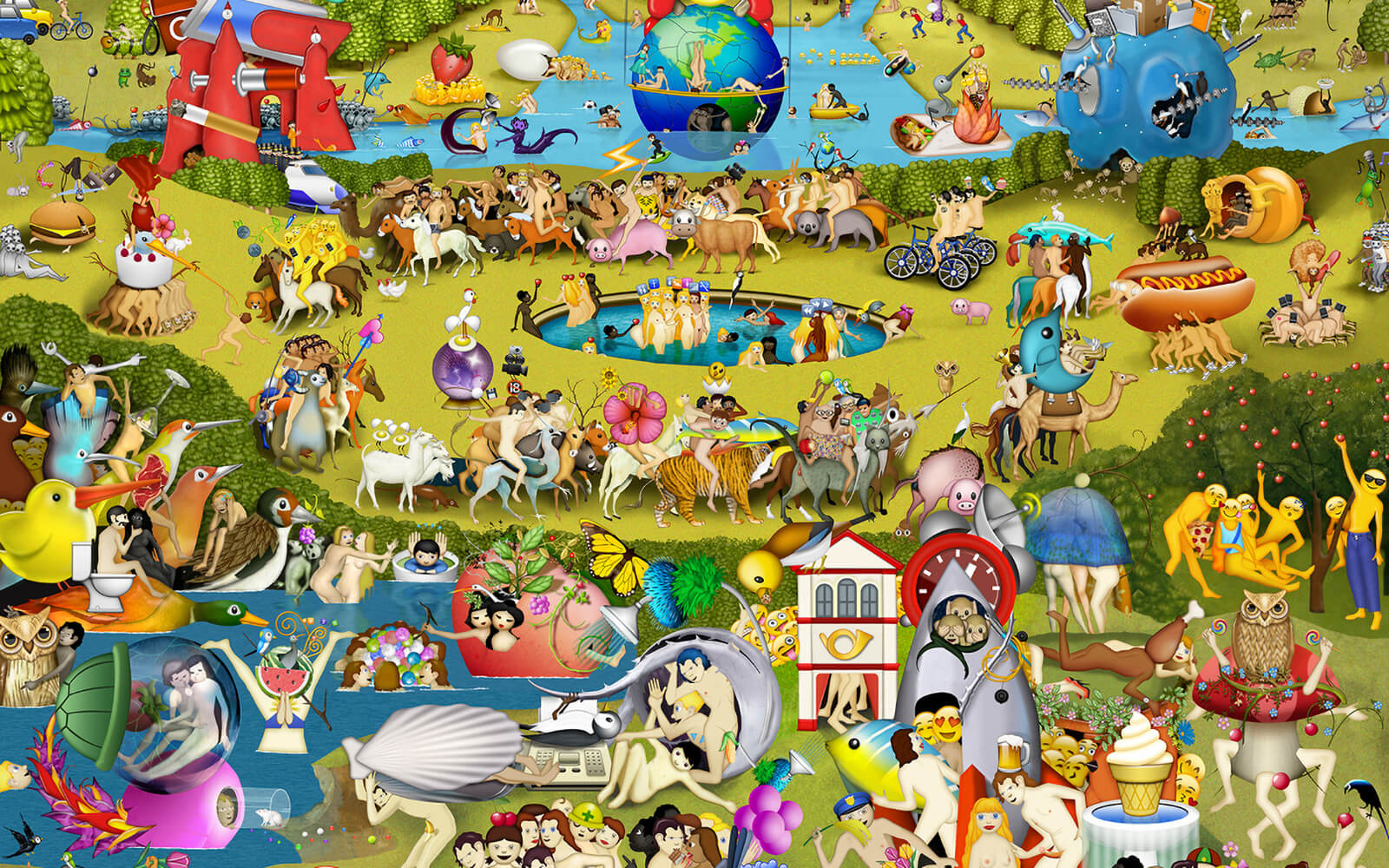 "Stan VanDerBeek coined the phrase 'expanded cinema.' But it was Gene Youngblood who put it on the cover of a book, filled it with rocket fuel, and sent it buzzing through the late-1960s art world like a heat-seeking missile."