LOL All the Way to the Bank?
Text:
Daniel West
Photography:
Ken Tisuthiwongse
Published:
12/04/2014
Production notes:
coming soon
Los Angeles (US)
Irish animator and filmmaker David OReilly's talent for creating madcap narratives with polygons and glitches extends well beyond his frenetic films and media pranks; in many ways, his life is just as full of contradictions as his work. Now the virtuoso outsider is based in Los Angeles and making waves in the commercial studio system. OReilly's ready for Hollywood—is a mass-market audience ready for him?
Three years is a long time in late capitalism. Since the last time I met with Irish animator David OReilly in 2010, the world has witnessed the Arab Spring, Fukushima, Wikileaks, Gangnam Style, Syria, Occupy-everywhere, a royal wedding, the eurozone crisis, the discovery of the Higgs boson particle, the death of Osama bin Laden, and a new pope. Back then we were both living a hand-to-mouth existence in Berlin. Now he's working on the next Spike Jonze film in LA, and I've just quit being an anchorman in Beijing. Our last meeting was days after he had finished The External World, a riotous mix of child porn, suicide, and Nazis. No less shocking than the content was the film's pace, with multiple narratives and characters spliced together into a chaotic whole. It clocked in at a total of fifteen minutes, but the majority of vignettes lasted mere seconds. The short premiered at Venice the same year, and, despite that festival's reputation for scandal, few films before or since have had such brutal disregard for the censors.
Venice is 9,867 kilometres from LA, and arguably further still in cultural terms, but OReilly's new home doesn't seem to have compromised his output. In April 2013, Cartoon Network broadcast "A Glitch is a Glitch," OReilly's guest-directed episode of Adventure Time, an animated series that averages 3.3 million viewers per week. Despite its mainstream context, the episode crams in references to paedophilia, drug abuse, and sadomasochism. It breaks just as many taboos aesthetically, with sections so pixelated they're barely intelligible, and an interlude both unnecessary and awkwardly long. Just like The External World, OReilly uses violent kawaii characters to ask big questions: Are binary data and DNA comparable? Is evolution a form of reincarnation? Are the Cartesian laws of computer operating systems the same as those underpinning the Universe? It's the animated equivalent of literature's hysterical realism.
In Berlin, OReilly had been almost as intense as his films. Some interviewees make you wring every phrase out of them, but OReilly was like a self-propelled dynamo. I could have set my dictaphone to record, left him alone for ten minutes, and still have had too many quotes for my piece. His relentless flow, perhaps combined with the Teutonic context, reminded me of a Bismarck quote: "Faust complained about having two souls in his breast, but I harbour a whole crowd of them and they quarrel. It is like being in a republic." OReilly's selves seemed to act in concert not competition though, as if he were an organic matryoshka. I and my dictaphone had again braced for a verbal onslaught, but LA seems to have mellowed OReilly from fast-forward to real-time. "I came here just wanting to sell out. Now I'm living that dream of being a Hollywood dickhead," he gently quips at the start of the interview. "There's a quiet desperation here that you'll make it," he expands. "It happens in Berlin but it's less embarrassing, because fame doesn't have the same prestige as LA. People take pride in being non-commercial in Berlin, whereas LA is a town that forces you to say you're busy even if you're not."
I ask how the city's corporate culture has affected OReilly. His earlier work explored the corrosive effect of work and consumption on everyday life, so the world's foremost image factory could be a rich source of inspiration. "The whole country here—especially LA—is built on capitalism," he says. "I wanted to try to find projects where I could do my thing but make money at it, and hopefully they might reach a wider audience." OReilly's expectations weren't misplaced. Following Adventure Time, he was tapped to animate the 'alien child' videogame sequences in Spike Jonze's film Her, due for worldwide release as HOLO goes to press. Although OReilly has worked on both features and TV shows before, and the combined length of these projects could be less than fifteen minutes, they could allow OReilly to 'break America,' as so many European artists have previously attempted.
To get full access to this feature, please or become a
.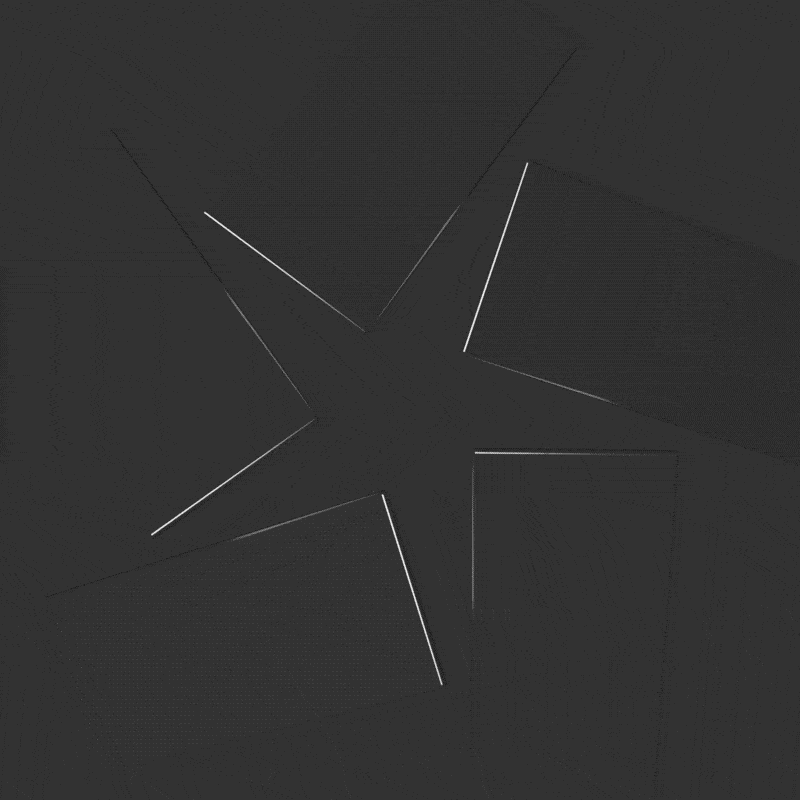 Daily discoveries at the nexus of art, science, technology, and culture: Get full access by becoming a HOLO Reader!
Perspective

: research, long-form analysis, and critical commentary

Encounters

: in-depth artist profiles and studio visits of pioneers and key innovators

Stream

: a timeline and news archive with 1,200+ entries and counting

Edition

: HOLO's annual collector's edition that captures the calendar year in print
Credits
Metadata

Text:
Daniel West
Photography:
Ken Tisuthiwongse
Published:
12/04/2014
Production notes:
coming soon
Los Angeles (US)
Notes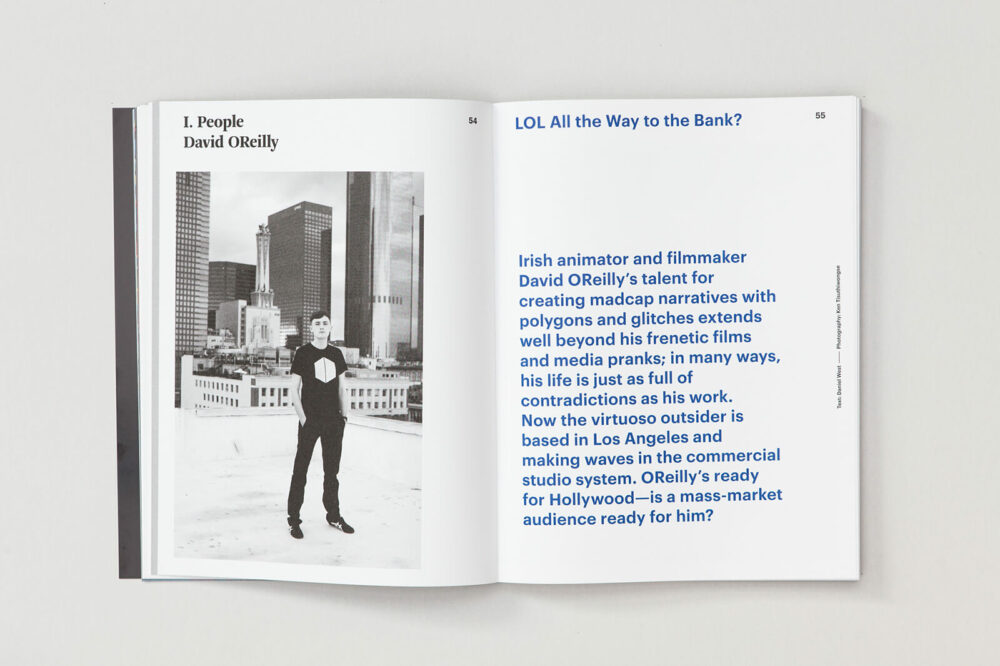 This feature was originally published in the inaugural issue of HOLO (2014, p.54-67). For details, see the HOLO Shop.
Contributors
Daniel West: A PhD student within Columbia University's Department of Anthropology, Daniel's research examines the political ecology of Hawaiʻi, as informed by local responses to environmental stewardship, sovereignty, and Polynesian culture. In a decade as a journalist, he filed reports on "the contours of the Anthropocene across science, technology, and economics" from London, Berlin, and Beijing. For HOLO, Daniel has profiled Semiconductor, David OReilly, and Katie Paterson.
Ken Tisuthiwongse: Ken is a commercial and editorial portrait photographer based in Los Angeles with a deep love for analog film ("I prefer it for portraits and small editorials; the images feel more organic to me.") He's worked for editorial clients such as Mr. Porter, Monocle, and GQ as well as notable fashion and beauty brands. For HOLO, he photographed CGI provocateur David OReilly and data artist Jer Thorp. These days, it's his kid that keeps him busy: "I'm currently trying to figure out how to drop him off at school and then run to the photo lab in 45 minutes."
© 2014-21 HOLO