Want to dig deeper into disciplinary interstices and entangled knowledge? Join an international community of artists, designers, cultural workers, and educators by becoming a HOLO Reader. You'll receive the annual print edition and get full access to everything we publish online for a year.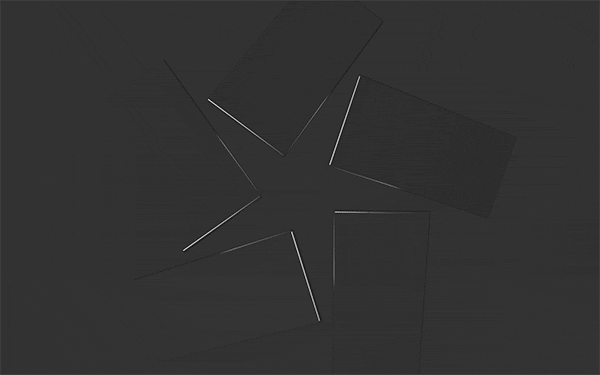 "Talking about building this city beside a volcano is like thinking you are rich because you live next to a bank."
Clemenger BBDO and University of Tasmania researchers announce the construction of Earth's Black Box, a steel monolith filled with solar-powered tech for documenting the planetary crisis. "If the Earth does crash as a result of climate change, this indestructible recording device will be there for whoever's left to learn from that," states Clemenger BBDO's Jim Curtis. Due for completion on the west coast of Tasmania in 2022, data collection has already begun.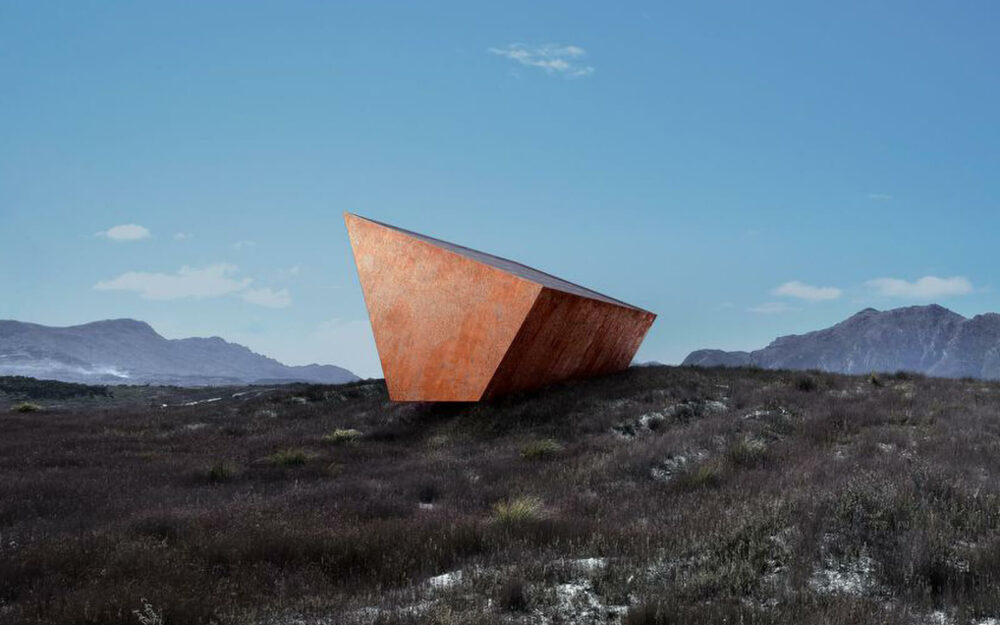 "The revival of pixel art may be a quest for the kind of variety and texture that massive social-media networks have gradually banished, a harkening back to a messier, more human moment in our digital lives."
Danja Vasiliev announces that Vending Private Network (2018), an artwork he created with fellow critical engineer Julian Oliver, was banned from display at Moscow's soon-to-open Cryptography Museum. The installation sets up a virtual private network (VPN) as publicly funded infrastructure (taking cues from condom vending machines). A way around government censorship and surveillance, VPNs are deemed illegal by the Russian state, Vasiliev explains on Twitter.
"This is the case of someone that thinks they're just messing around on a computer but is actually changing the world. These days AI is a lot of people insisting that they're changing the world while really just fooling around on a computer."
Emerging trajectories in art, science, and technology (since 2012)
As an editorial and curatorial platform, HOLO explores disciplinary interstices and entangled knowledge as epicentres of critical creative practice, radical imagination, research, and activism
"I feel the language and concepts I'm working with don't comfortably fit within the normal discourse about art and aesthetics. CERN's physicists and engineers understood the tools I was using and I was able to talk about my goals. I just couldn't have that kind of dialogue in an art context."—sound artist Bill Fontana on his CERN residency (HOLO 2, p.206)
There is a space between a computer's command line interface and the contemporary art museum, the legalese of Silicon Valley's terms and conditions and the social contract, the whoosh of a particle accelerator and the romanticized "a ha" of artistic inspiration. For much of the twentieth century these gaps were chasms, separating science and engineering from the humanities and siloing them off; today, these gaps are narrowing and disciplinary interstices are the spaces to watch. Increasingly aware of how much technology governs not only entrenched fields of study but every aspect of modern life, we've come to realise that things are deeply intertwined.
HOLO emerged in 2012 to explore these entanglements—first with a periodical, now across an expanded platform. Set up in the grey zones between art, science, and technology, it frames scientific research and emerging technologies as being more than sites of invention and innovation—as epicentres of critical creative practice, radical imagination, and activism. The artists and designers working with related materials—algorithms and microcontrollers, meteoroids and fungi, data and archives—aren't just updating notions of craft for the twenty-first century, they are researchers and cultural critics.
As an editorial and curatorial platform, HOLO occupies the same eccentric vantage points as these hybrid creative practices and puts them into perspective. Working across multiple avenues—print and online, events and production—HOLO collaborates with contributors and cultural partners to facilitate fruitful dialogue between domains and bring new voices into the conversation.


Selected collaborators:
© 2021 HOLO V2.5.1 (beta)
We produce:
Artist talks
Panel discussions
Performances
Installations
Workshops
Editorial
Publications
Over the last decade HOLO has curated more than 500 cultural initiatives worldwide
Selected partners: